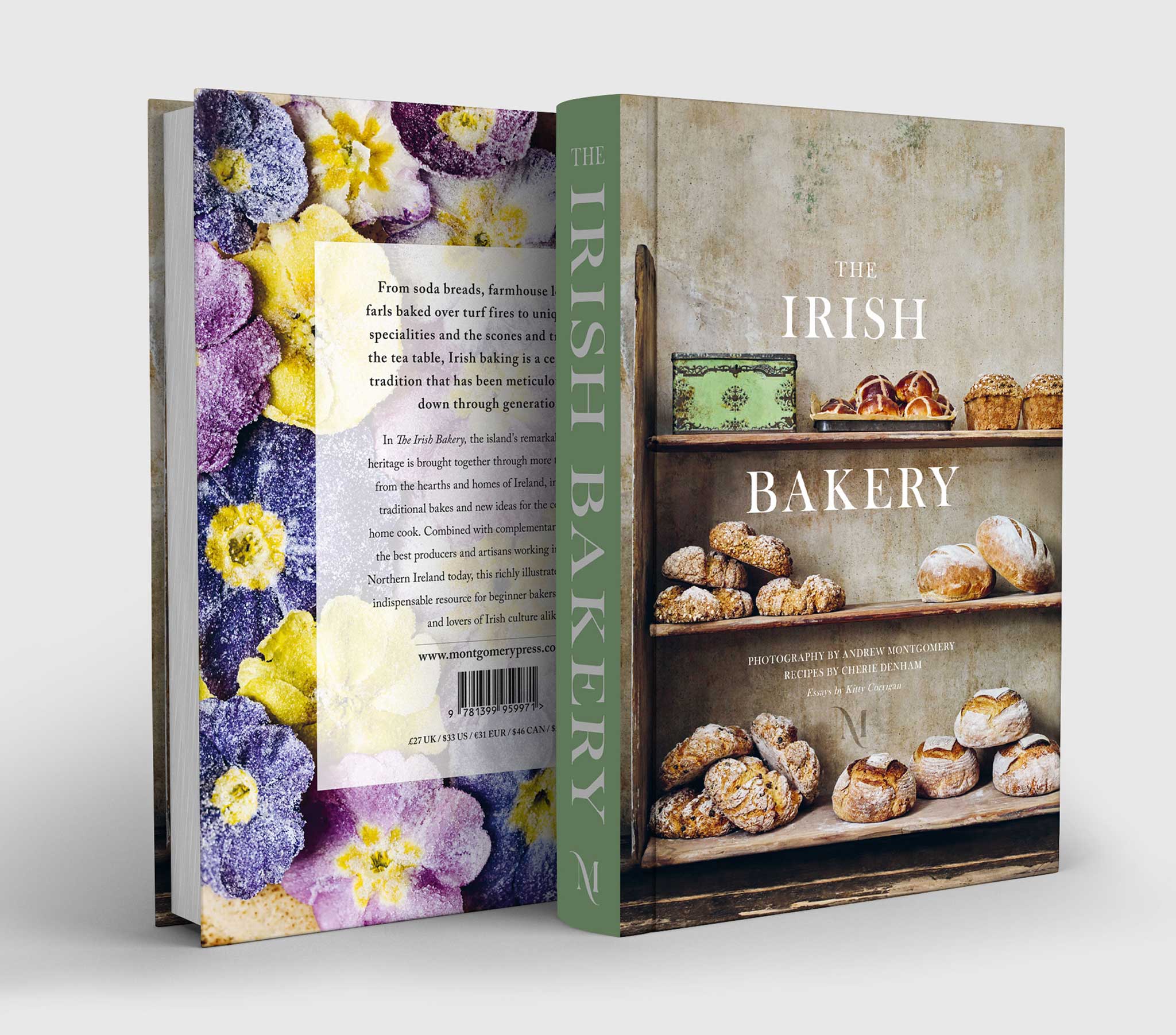 The Irish Bakery
Regular price

Sale price

£27.00

Unit price

per
From soda breads, batch loaves and farls baked over turf fires to unique regional specialties and the scones and traybakes of the tea table, Irish baking is a centuries-old tradition that has been meticulously passed down through generations.
View product details
I just couldn't love this book more! Ever since this beautiful book arrived, I've been clutching it to me for comfort. Through its evocative photography, and words as lovely as the food, it soothes the soul, telling a story as much about people and the relationships between them as place. I've just fallen in love with it, and know that the warm embrace of the many recipes contained within will provide succour in the cold, dark months ahead. You do need this book in your life.
Nigella Lawson
"I absolutely love it, a book of beauty and integrity full of essays I wanted to read and dishes I wanted to cook. Its a very sincere book, there's total sincerity on both your parts. I am just sorry that I rarely see this kind of book these days. Your book is 'whole', if that makes sense. I think its pure gold. I genuinely can't wait to cook from it and to have it in my kitchen."
Diana Henry
This book is a sensory delight. Andrew Montgomery's breathtakingly evocative photographs capture the essence of Ireland's landscape and culinary tradition while Cherie Denham's wildly tempting recipes make me want to immediately reach for a bag of flour and my apron.
Blanche Vaughan - Food Editor, House & Garden
One of the most stunning cookbooks I've seen. Every page is a complete delight.
Gill Mellor
What a beautiful book! Its a real treasure trove - rich in stories, stunning photographs and above all good, honest recipes old and new. Very much looking forward to baking from it when I get the chance.
Felicity Cloake - The Guardian
A magnificent book - a beautiful soulful thing, rarely do all the elements of a book come together so harmoniously.
Mark Dianco
Its just stunning the recipes, the story, the amazing photography, Cherie has captured all the memories of my own childhood baking with my family within the most beautiful pages.
Paula McIntyre
I am very taken with 'The Irish Bakery', a sumptuous cookbook bringing together classic and modern Irish baking recipes by Cherie Denham alongside Andrew Montgomery's extraordinary photography. From soft fluffy Blaas, the famous Waterford bread rolls, through to Leek, Nettle and Bacon Tart, and Apple Cake with Irish Whiskey Sultanas, there's a deliciousness to it all that inspires me.
Dan Lepard
The book is utterly beautiful
Karen Barnes - Editor Delicious Magazine
About Montgomery Press
The Montgomery Press is a new imprint set up by Andrew Montgomery to produce high quality, beautifully designed art books.
Find out more